May 7, 2011


Although Rocket fizz has many locations and are still growing, Burbank and Magnolia Blvd. are lucky to have this incredible and fun place. This store carries hard to find sodas and candy from around the world including British candy bars and Australian licorice. It's bright and colorful interior, including steel walls, and retro posters and signs, gives this place a historic vibe. Throw in their free pinball machine and you got yourself a good time.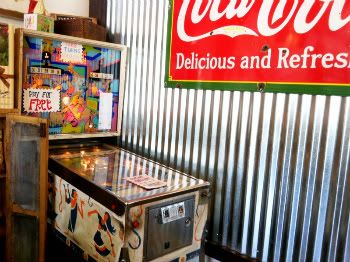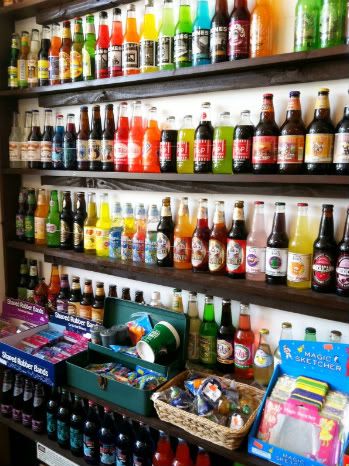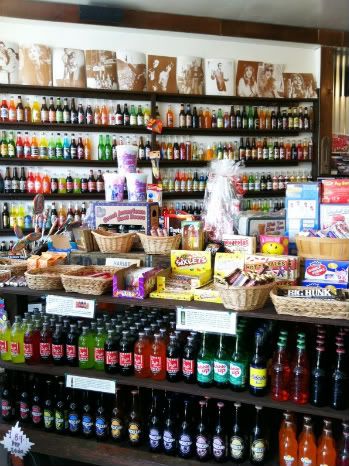 Rocket Fizz sells their soda in a couple of ways, but always by the bottle. You can grab any pop you wish off the shelves, or from their refrigerated wall, fully replenished with all types and flavors. All sodas are $1.89, or choose from their selected sale item for only a buck. Take your soda to the front counter where you can pop the top off with their built in bottle opener. If you're their for more than just a quick refreshment, you can take one of their shopping buckets, and shop around for a 4-pack at $6.99 or a 6-pack at $8.99, your choice of any assortment.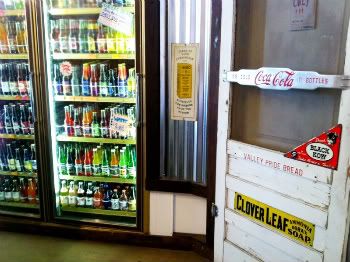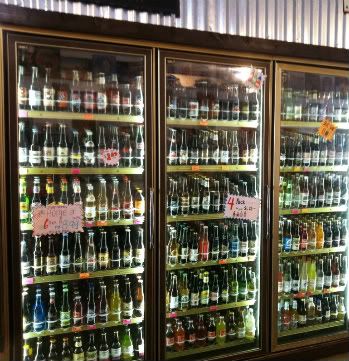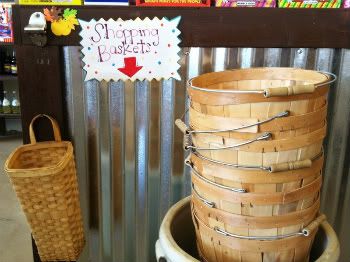 Don't feel too guilty while you guzzle down your ice cold pop, most of all the sodas are made from real cane sugar and not corn syrup, making these tasty treats less artificial.

Not only does this location carry newer candy bars that we are all familiar with, but candies that are near to impossible to find now. Funny candies, mints, gums, and even those crazy lollipops with worms inside. For hard candies and taffy, you can fill up a small bag for $3.99 and a large for $5.99. My ultimate favorite is the British candy bar, Violet Crumble. Chocolate coating over a honeycomb interior, gives the perfect crunch and sweetness that is a definite must try! There is always something for someone, no matter their taste.




Along with soda pop and candy, Rocket Fizz carries copies of vintage concert posters, show prints, and tin signs all priced between $6.99 and $9.99. One of the best deals I've seen in a while. These signs are perfect for just about every room in your home. Customers also love the little toys and gadgets, dispersed around the store, including the squirrel underpants, and other timely classics that have been around for decades. Rocket Fizz makes the perfect gift for anyone at any age. Throw in a couple unique sodas and candy bars, with a fun toy, and you got yourself a perfect handmade gift basket, that will be eaten up with pleasure.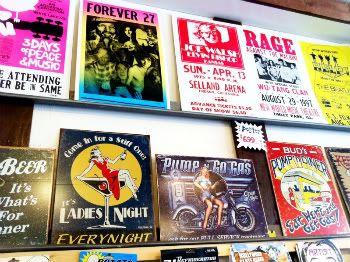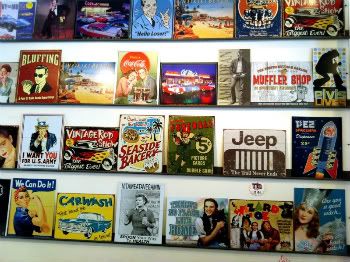 Although Rocket Fizz has only been open for two years, they are planning on moving extremely soon, to another location close to Porto's Bakery. Thankfully, they will still be on Magnolia, and a part of this great community.

This candy/soda haven also turns into a party venue when needed. Rocket Fizz has an outdoor patio with plenty of benches and tables to have a child's birthday party. Parents can purchase gift cards to the store, where their children can roam around and pick out their own items at will during the party. Or join Rocket Fizz every Monday and Friday for their regular movie nights. The outside patio holds a projector screen where classic movies like Goonies and Willy Wonka play free for all customers.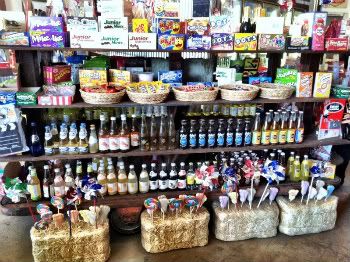 This store is a must see, and please follow and support them as they move to their new location down the street.

Location: 2112 W. Magnolia (Moving Soon! Keep your eye out!)
Hours: Sun-Thurs 11am-9pm Fri & Sat 11am-10pm
(818) 846-SODA [7632]
http://rocketfizz.com/