May 7, 2011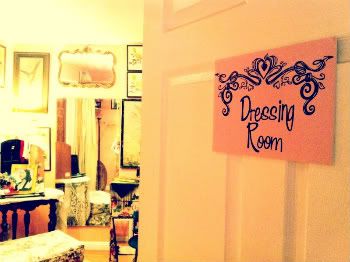 What if you could step back in time, when men were gentlemen who held open doors, and women were ladies in dresses no matter the season. Time moves us on, we modernize, fads come and go, but some fashions live with us forever. Playclothes Vintage Hollywood, is a department store of everything nostalgic, including racks and rooms full of furniture, makeup, jewelry, hats, purses, shoes, accessories, home décor, kitchen accessories, fine dining, paintings, clothing, and more, from the 1930's-80's. Clothing of all sorts and styles fill up most of the store and their specialty ranges between the eras of the 40's to 60's.



Each item is different, and unique. Each coat and hat, each pair of shoes, each coat hung ever so gently on the racks, has a story and a history. Each pair of earrings has survived the test of time to have finally reached the hands of Playclothes. Every single item in the store is handpicked and bought by the owner through estate sales and generous customers every Tuesday through Friday. Every item has been specially chosen for a reason, for the store, and for the love of vintage.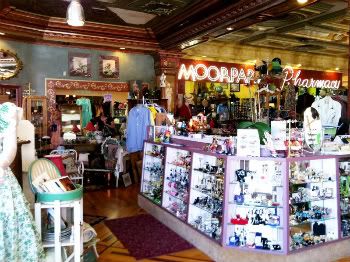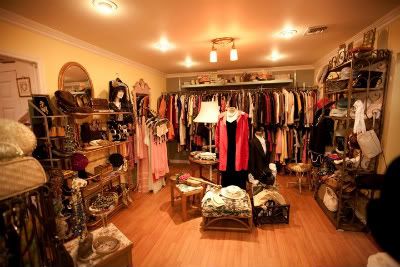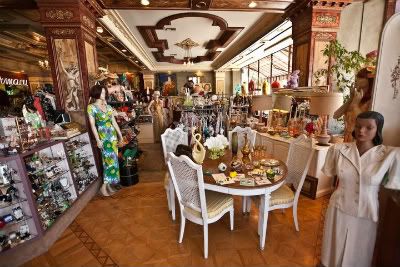 Playclothes has been serving the Los Angeles area for more than twenty years, including twelve years in Studio City, and now one year on Magnolia Blvd. Their new Burbank location is huge, with beautifully upholstered ceilings, and hardwood floors. Their prices are pleasingly reasonable compared to other vintage stores, and their track record for the studios is overly impressive. They have supplied clothing and items for movies like The Changeling, No Country for Old Men, Benjamin Button, Dreamgirls, Oh Brother Where Art Thou, The Aviator, Catch Me if You Can, Pearl Harbor, and T.V. shows like Mad Men, The King of Queens, Two and a Half Men, That 70's Show, My Name is Earl, Desperate Housewives, Lost, and much more.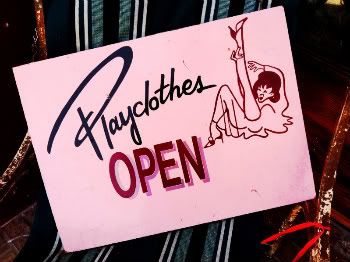 Their clothing is inevitably old, and very fragile, but Playclothes takes very good care of each item, making sure all clothing is dry cleaned or steamed. Some clothes from the early Twentieth century are so delicate that it has to be kept off the floor and brought out under customer's request. Coming into the store is very overwhelming because of it's high ceilings and numerous rooms and hallways, but each item is individually marked so that finding the right era or look is fast and easy. Each tag is color coordinated by decade and has a brief description of the item as well as the price. Green tags are for 1940's, orange for 70's, yellow for 60's and so on. If you still need help exploring, the staff are more than capable, and extremely friendly.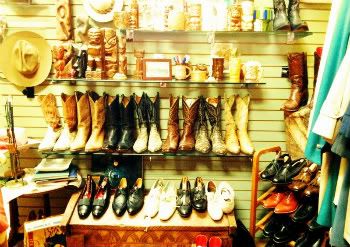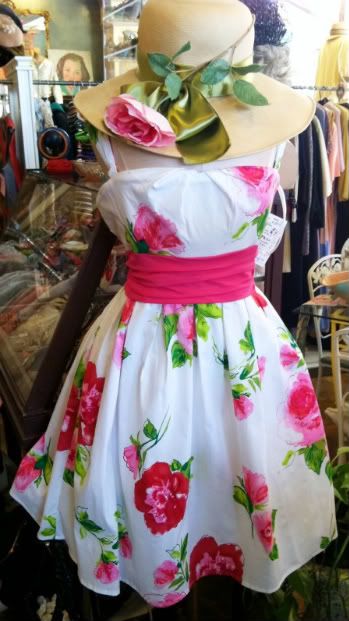 Playclothes Vintage Fashions is such a unique store because of the variety of things they carry. Their inventory is remarkable, leaving something for everyone. There is even a book shelf full of vintage fabric patterns, so you can create your own look. While they carry mostly old things, there are a couple new things, including jewelry by Classic Hardware. These incredible necklaces, bracelets, and earrings, are recreations of vintage and retro looks and can only be found in certain stores like Playclothes. You can also find local made items such as beautifully handmade scented soy candles.
www.classichardware.com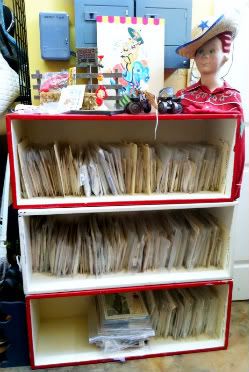 One of my favorite pieces that I have had my eye on for a while, is a handbag made from the company Red Camper. This purse is made out of real vintage photographs, sewed in to create a one of a kind, individually unique, new school/old school handbag. This one in the store is covered in slides of snowmobiling pictures at Pikes Peak in the 1970's, and each purse has a hidden naked lady on one of the slides just to keep you on your toes. Flip it over, and the bottom is a map!
www.redcamper.com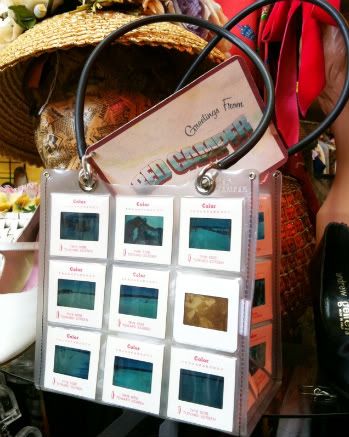 But this isn't just any ordinary vintage store, Playclothes transforms every Tuesday night for FREE live music from 7-9pm. Their usual performers, The Painkillers, play Jazz and Blues, and you can come enjoy some snacks and beverages. So if you're in the area on Tuesday, and it's been a long work day, come to Playclothes for some great tunes, great people, and some great atmosphere.

Playclothes also just held their first ever PinUp party on February 19th. For an amazingly low price of $100, makeup was done by Besame Cosmetic, Hair by Sandra D, and amazing pinup photos taken by Julia Dillon Photography. Don't forget about the champagne and chocolates. What more could a girl ask for! The party was such a success and were hoping they do another one soon.

To see pictures of the Pin-Up party, check out Julia Dillon Photography or add her on facebook:
www.juliadillonphotography.com

Burbank and Magnolia Blvd. should be extremely proud to have such a gem.

Location: 3100 W. Magnolia
Hours:Mon-Sat 11am-6pm, Sun 12pm-5pm
919-557-8447
www.vintageplayclothes.com