Jun 24, 2011


You'll be giving Encore Nouveau an encore visit time and time again, after stepping into this modern wardrobe wonderland. This reasonably sized boutique is known for their new and gently used affordable luxury clothing and accessories.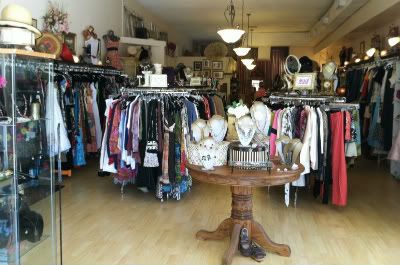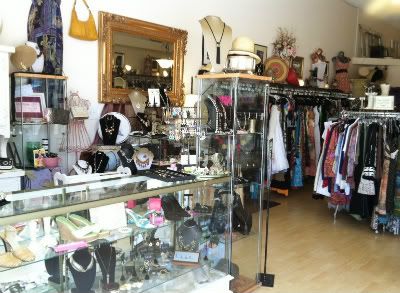 Although this Magnolia corner shop has an overwhelming amount of clothing, it is highly organized for your browsing. Round floor racks, wall racks, cubbyholes, closets, cabinets, and dressers are intricately decorated and creatively stocked to the brim with clothes and accessories. You will feel like you entered a wardrobe stylist's closet rather than a Burbank boutique.

No matter your style or size, Encore has something for every woman and girl. From retro to modern, from elegant to casual, from brand new to gently used, there is everything and only one of everything. Each item is carefully priced lower than its online eBay value, so that you are getting the best bang for your buck.

As you shop, you will notice the extreme organization of the store. The first two round racks at the front of the store are labeled the New Arrivals rack, which is changed out every week and loaded with new items, while the second front rack is named Oo La la for its high end labels and employee picks. When you see what lies on this rack, you won't help saying "oo la la!"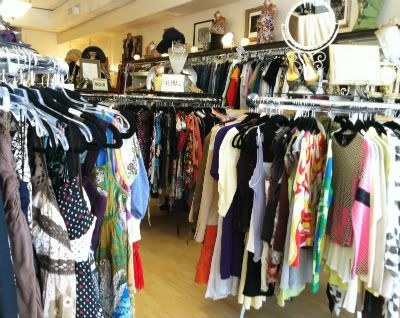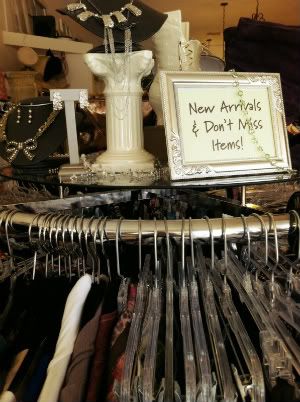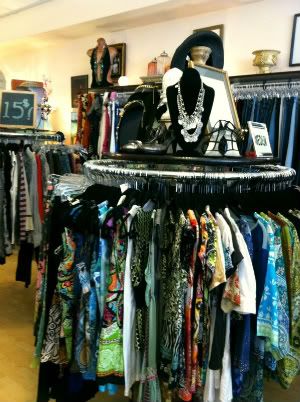 On this rack, the more expensive pieces can be found, but only for good reason. Small tags on the hangers name the label and the original price versus the Encore price. Some items that are marked higher are highlighted on the tops of the racks and placed next to a framed explanation of its cost, the name of the designer and what that designer is best known for.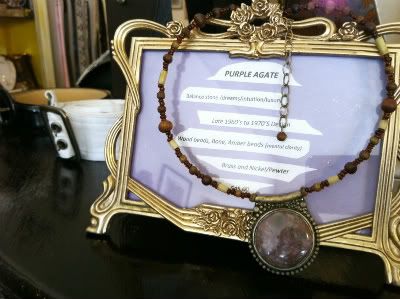 The other round racks are divided up by bottoms and tops per size. The farthest rack is Encore's $15 sale rack. Items that have been in the store for a long time rotate from new arrivals, to regular racks, and then finally to the $15 sale where there are plenty of good finds.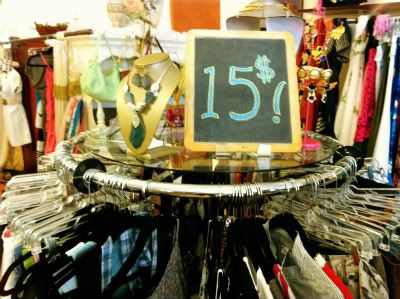 On the walls of Encore Nouveau lie gowns, dresses, and skirts, as well as a blue jeans section with an arrangement of sizes and a little black dress section, perfect for any LBD emergency.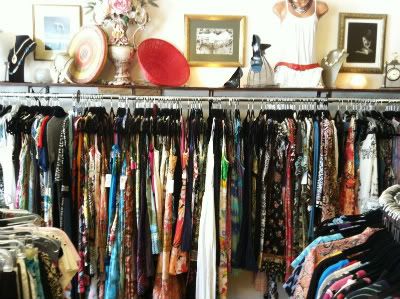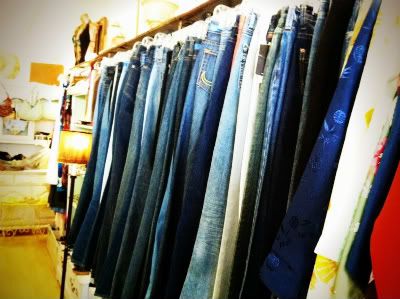 The staff and owners are extremely friendly and can dress you in an outfit to fit any style. Owner and actress Kathleen Bailey has been styling herself and her friends for auditions for years, and has a keen eye for what's trendy and popular. Magazine clippings and composites of items and celebrities are scattered around the boutique to show you which hot celebs are wearing what.

One of their newer racks consists of the popular and trendy head scarves, neck scarves, and shawls, as well as a hanging trough of $10 bathing suits. And of course every outfit needs a pair of killer heels. Encore Nouveau has shoes in great condition and at a fabulous price. The boutique has all the top designers and labels including Jessica Simpson, Steve Madden, Guess, BCBG, and more.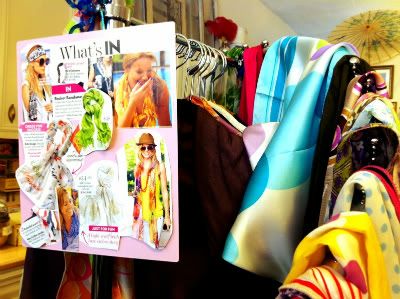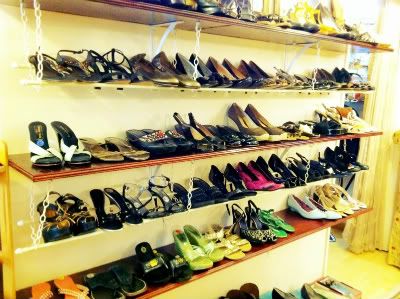 Oh, and don't forget the closet of belts, handbags and purses atop of the racks and shelves, and cases and cases of jewelry. With earrings and necklaces to match any price range, Encore Nouveau has a treasure box full of $5 jewelry, $10 handmade rings, and items from the Nicole Miller collection.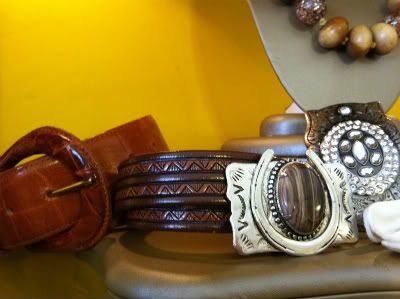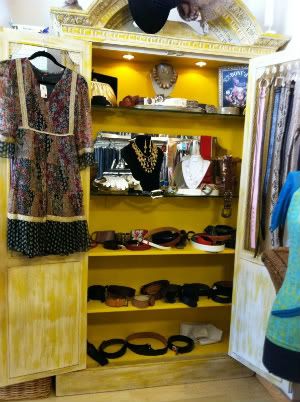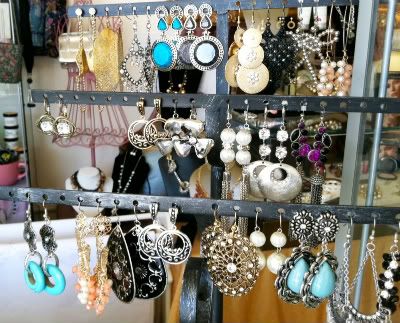 Magnolia Blvd. is known for their infamous Ladies Night Out event on the last Friday night of the month, but little do people know that L.N.O was birthed at Encore. This 2 ½ year old store has been putting the event on for almost as long as the boutique has been open. During L.N.O, Encore holds great sales, raffles, wine and cheese, as well as featured artists or musicians.




What makes Encore Nouveau so unique is the comforting atmosphere and relaxing vibe that it gives you when you enter. Colors of salmon and sea foam green calm your senses, as we all know that clothes shopping can be quite stressful. The dressing room may remind you of your mother's bedroom with the tall floor lamps while the window pane décor and rough finished furniture may take you back to that summer at your Auntie's South Carolina country home.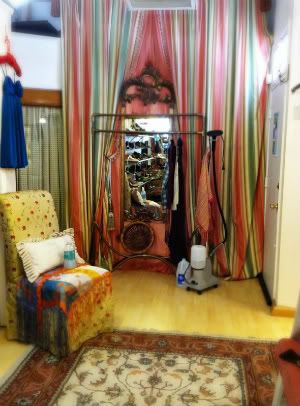 And just like any warm and cozy home, Encore has a little living room area, complete with floral couches, a coffee table decked out with books, magazines, and cookies as well as a small kitchen area where customers can help themselves to hot coffee and herbal tea in quaint ceramic mugs.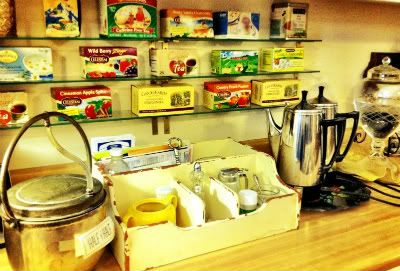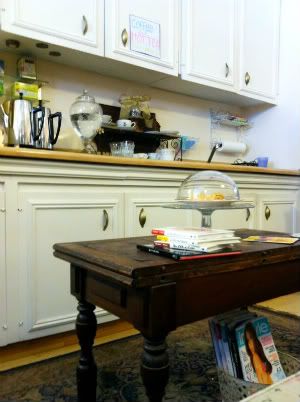 Everything is for sale in this Magnolia boutique, including the artwork on the walls. These romantic framed images celebrate the curves and beauty of the female body and can be purchased as is for $125 or $100 for just the print.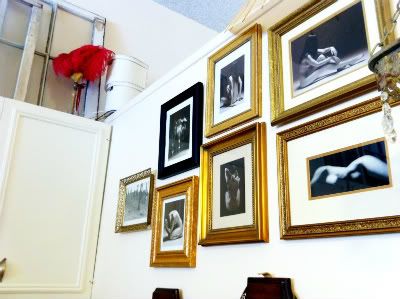 Location: 3322 W. Magnolia Blvd.
Hours: Tue-Thur & Sun: 11am-6pm, Fri: 11am-7pm, Sat: 10am-6pm
(818) 848-3788
www.encorenouveau.com