Jun 10, 2011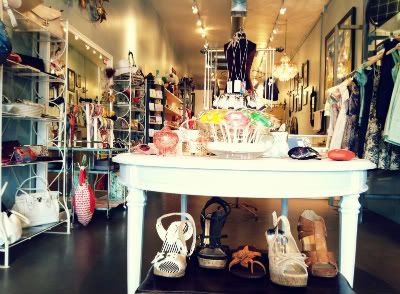 Fashion Designer and Wardrobe Stylist, Audrey K Robles, is the owner of the Audrey*K Boutique, which received second place for Best Boutique on My FOX L.A.'s HOTLIST in 2011. With a fusion of modern contemporary and elegant vintage, this store features everything from clothing to jewelry to gifts.



Audrey*K offers exclusive, limited, and eclectic dresses from small design labels as well as clothing from her own private label, in which Robles designs herself. As a Stylist, Audrey finds her passion in stirring confidence in women, while refreshing their wardrobe. Reigning from a long line of beautiful and talented fashion divas, Robles knows this is what she was meant to do. No where else can you get the expertise and the friendly service that Audrey*K offers.




The boutique caters to a more mature clientele, ranging anywhere from women in their 20's-50's. Robles' traditional dress shop prides itself on bringing femininity back, while rejuvenating a sense of inner power. The Audrey*K label also features reconstructed and rejuvenated vintage pieces, brought back to life and into the store for your taking. Where else can you get a one on one stylist while dress shopping, and know that you're receiving true quality.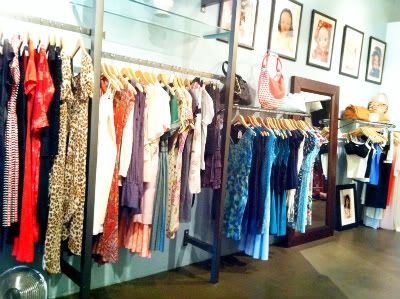 As well as clothing, this boutique features gifts and jewelry, all complimentary gift wrapped with your purchase. Audrey*K carries limited amounts of the most unique and retro jewelry you can find. If you stumble upon something you like, you better grab it, because once it's gone it's never coming back. Bottle cap necklaces and earrings, matchstick boxes, bracelets, skull bows, watches, candles, vintage headbands, mustache lollipops, clutches, and so much more, line the shelves and tables, giving the boutique a new approach to old vintage.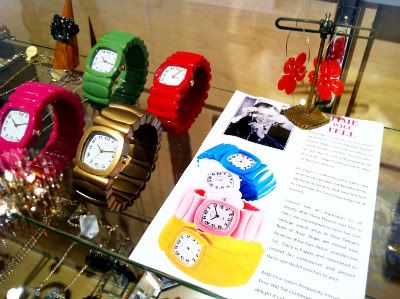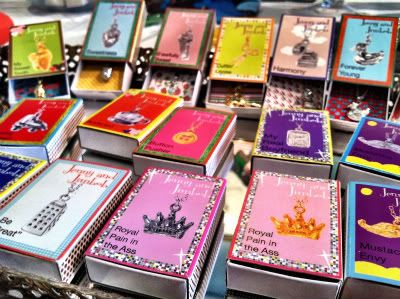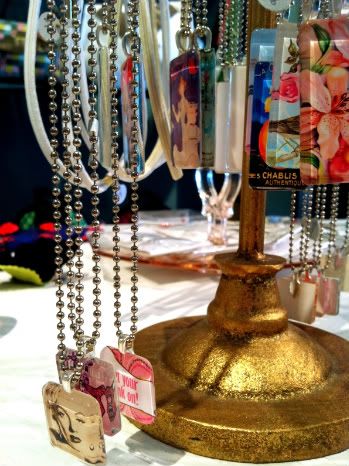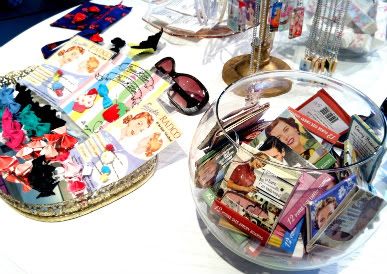 What makes this boutique even more incredible is the amazing lay away program. See something you like? Don't have the money? Audrey says that's ok! Pay 30% now for 30 days, and she will save it for you. Things go fast in this top notch boutique, and with lay away you won't miss a single thing. On the Audrey*K website, you can also purchase online as well as create a gift registry.

Audrey*K is a proud contributor to the monthly Ladies Night Out, which falls on the last Friday of every month. The store stays open later and offers $25 airbrush tanning by Knockout Tan L.A. While this goes on in the back of the boutique, the front displays one of the talented artists featured in her store. Every month is different, giving you a chance to meet and talk to the artist behind those earrings you're wearing or that dress you feel so lovely in.

You will always find something to make you feel beautiful in the Audrey*K Boutique!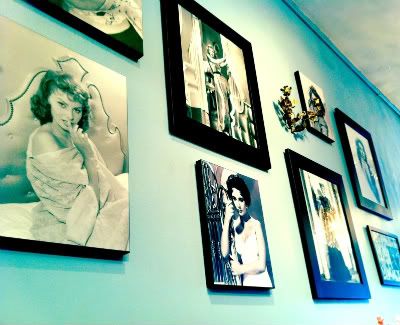 Location: 3414 W. Magnolia Blvd.
Hours: Tues-Fri: 11am-6:30pm, Sat: 11am-6:30pm, Sun: noon-5pm
818 558-1733
www.audreyk.com