May 15, 2011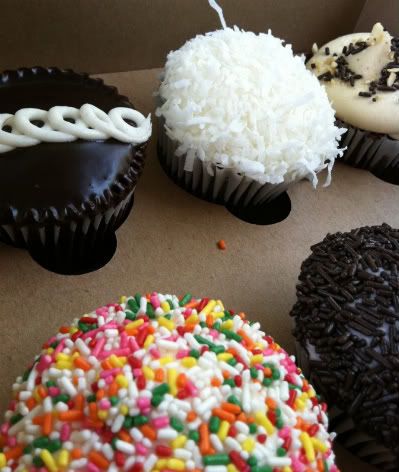 Take a bite of the most buttery sweet cupcakes you have ever had at this amazing Magnolia location. Yummy Cupcakes, a cupcake ONLY bakery, is filled every day with an assortment of new and unique flavors, created by part owner and Executive Chef Tiffini Soforenko.



Tiffini, nicknamed the "Mad Scientist," opened up her cupcake bakery in 2004 with her husband Nik, and mother Brogan, and has now created over 300 one-of-a-kind cupcake flavors ranging from Green Tea Wasabi, Pancakes & Bacon, Peanut Butter & Jelly, Lemon Tobasco, Mango Lime Chili & Salt, Strawberry Balsamic, 7-Up, Chocolate Basil, Sour Patch Kids, and Lemon Pinot Grigo.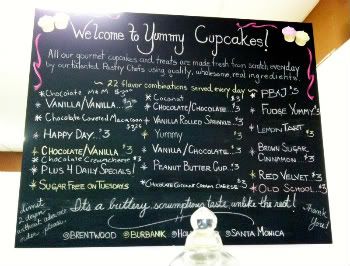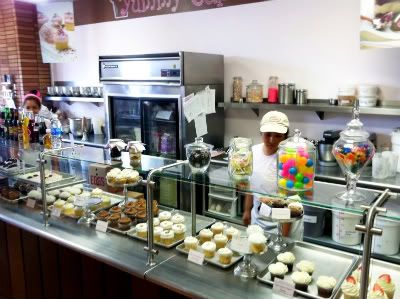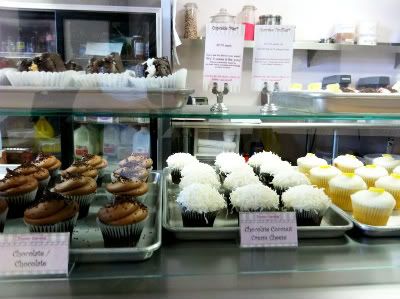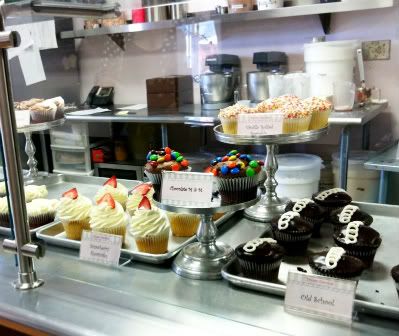 Yummy Cupcakes also holds lots of classic flavors dashed with a clever twist, such as Raspberry Red Velvet, Espresso Blast, and Strawberry Shortcake. Every day is different, with five flavors rotated per day, and a list of combinations that will be served all month long. You can pick up a daily calendar for each month as it comes along, and that can be found in stores as well as online in their cupcake menu.

There are many things that make Yummy Cupcakes unique, but what makes it universal is their attempt to incorporate everyone in enjoying one of their cupcakes. These tasty treats can be found in vegan and sugar free. This franchise hit it big when it's very own Cupcake in a Jar was featured on Rachel Ray, Food Network's Unwrapped!, NBC's Today Show, and ABC's World News.




This clever twist on cupcakes to go, is a delicious layering of sliced cupcakes, frosting, filling, and toppings, all stacked together in a glass mason jar. This blissful treat can be found in three different sizes and shipped nationwide. A single is $6.50, double is $9.50, and a family jar is $16.50. Other original treats are Cupcake Biscotti, Cupcake Truffles, Cupcake on a Stick, Cupcake Pies, Cupcake Mini Bites, and Frosting Bon Bons.

All employees at Yummy Cupcakes are Le Cordon Bleu trained Sous Chefs, which makes these cupcakes as close to perfect as they can get. With four locations, Burbank's Magnolia Blvd., is the home store where baking classes and other merchandise can be found.




Baking and decorating classes are every month and are available for adults as well as a separate class for kids. The price for adults is $75.00 and kid's classes run at $22.95. Each class offers hands on training by a Chef instructor, who will also teach tips, tricks, and techniques. Each class will specialize in two flavors, which students will bake from scratch, including the frosting, and then decorate with their new learned techniques. Each student gets to take at least a dozen cupcakes home and receive a gift card for a future visit.

Yummy Cupcakes is not hard to find, with its striped awnings, and bright pink curtains painted onto the wide glass windows. Once inside, the location is very large, and split into two stores. The left is the bakery, where trays of cupcakes are on display for your choosing, and to the left is anything and everything cupcake! Greeting cards, local paintings, jewelry, clothing for women and toddlers, aprons, cupcake boxes, and more.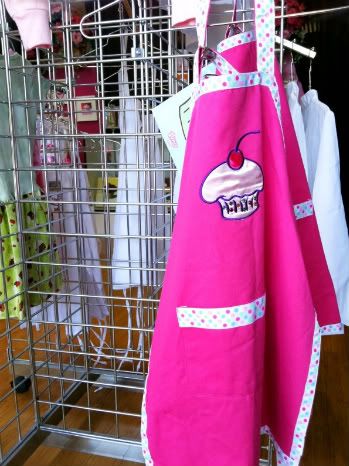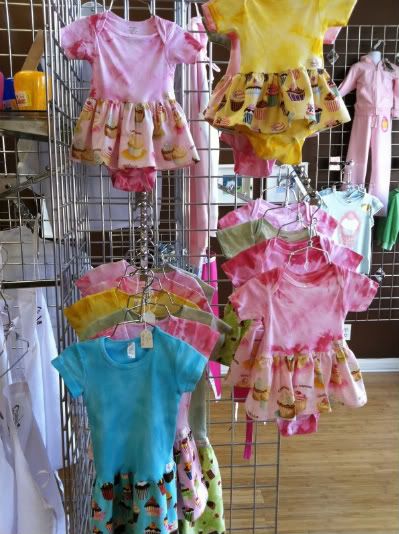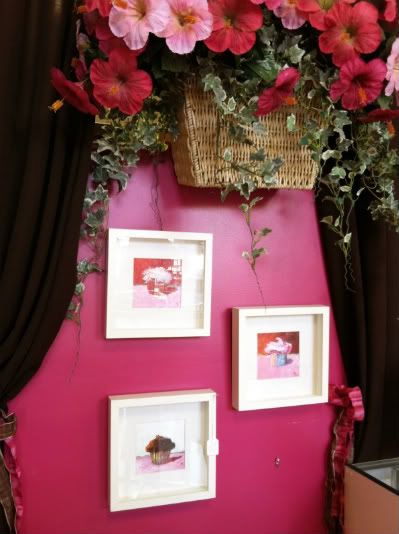 These cupcakes aren't just good looking, they're extremely tasty too. After one bite, you'll be begging for more. There is a flavor for every liking, whether you're a chocolate fan or a vanilla lover, or you just want to try a wacky and crazy flavor like Spicy Chocolate Bacon. Yummy Cupcakes is the perfect spot for weddings, parties, and baby showers, or just stopping by to fulfill your cupcake cravings.


Location: 2918 W. Magnolia Blvd.
Hours: Mon-Sun: 10am-7pm
(818)558-1080
www.yummycupcakes.com