May 3, 2011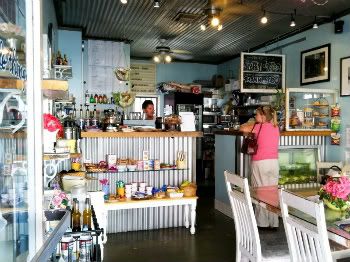 As a coffee connoisseur and aspiring coffee master, I was thrilled to see Simply Coffee's [S.C.] warm and welcoming environment. Although S.C. is not directly on Magnolia, it is considered a part of the Magnolia community. Resting only a store away from the corner of Magnolia and Lima, S.C. is just like walking into someone's kitchen and breakfast nook, and that someone is French owner and barista in one, Gregory Mandallaz.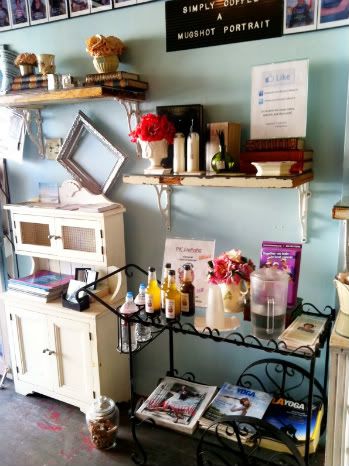 What really captured me about this place, is the ingenuity and creativity in which they have made a cup of coffee more than a drink but an experience. I felt like I was in a different world, stopped in time, in a complete state of peace and serenity. The light blue walls, and white antiqued furniture, filled my senses with calm feelings of home. And that is exactly what locals have sought this place to be. In the brief time I was there, regular after regular, waltzed in and their order was predicted by Gregory, which they were so delighted to see.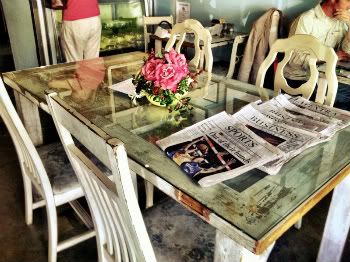 The menu is very clear and very affordable, throwing Starbucks prices out of the water. Their choice of latte flavors are also much broader and more unique. With flavors like apple, banana nut, almond mocha, and cherry vanilla, as well as almond or soy milk options, there is always a taste to match your mood. But what truly stunned me, was how well the brewed coffee was.

I ordered the Habana coffee which was bright and crisp, mild, low in acidity, and complete with juicy notes of citrus. I found myself guzzling it down before I could get a chance to cool it off. And to go with their home-style vibe, the condiment bar is cleverly replaced by an antique dresser. The creativity in this place is simply dripping off the walls.




Not only do they serve coffee based beverages, but also homemade salads, sandwiches, and quiches, all equally appeasing. For those of you on the go you can opt for a fresh bakery item or pastry, or you can grab a box of cereal, oatmeal, or other small snack off a cute little table bench.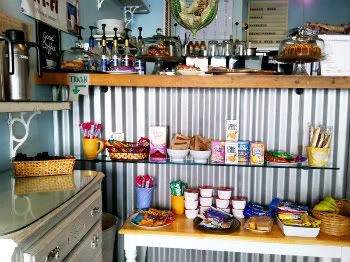 If you do choose to stay and enjoy the atmosphere, you have three seating options: Inside at the antique styled tables where you can enjoy beautiful pieces of photography on the walls, including a wall of comedic mugshots taken of local customers, or on the bar stools facing the window that overlooks the final seating arrangement outside on the patio.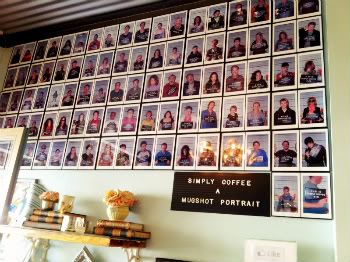 Simply Coffee is a place to caffeinate your heart and soul, and has definitely won me over with its simplistic charm.

Location: 940 N. Lima St.
Hours: Mon-Fri 7am-5pm, Sat 8am-4pm, Sun 9am-4pm
Facebook.com/simplycoffeeca
Twitter.com/simplycoffeeca