May 27, 2011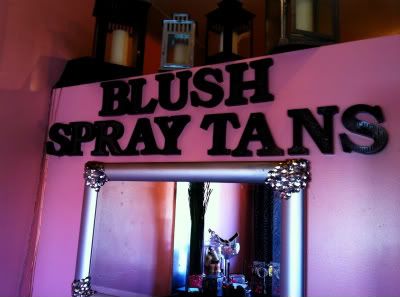 Don't waste your time every day frying your skin in those torturous tanning beds, or those 60 second Mystic tans that make you look like a giant Oompa Loompa. Blush Spray Tanning has a safe, organic tan, applied according to your skin type, with aloe and oils that help hydrate and heal as you get your summer color on.





Although most tanning places or spas do airbrush tans, this particular store does airbrush and airbrush only, making them experts in the subject. This is what they do day in and day out, so they are familiar with the latest products and research, and have an impressive amount of experience.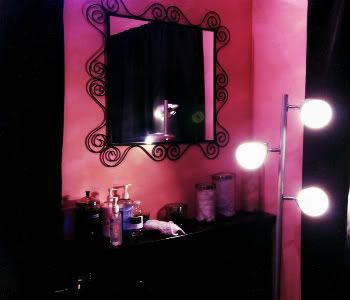 The Blush Spray Tan technicians are extremely friendly and make you feel very comfortable and at home in their store. The walls are all pink and the curtains and accessories are all zebra print, making this place a wonderland for girls. Clothes and bathing suits are available to buy on a rack, as well as jewelry and hair accessories.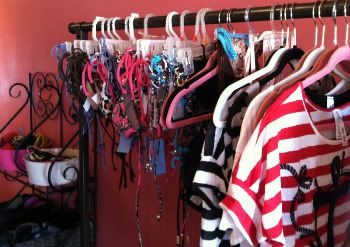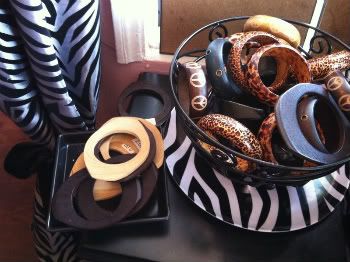 Blush Spray Tanning's airbrushing method is safe and made with no chemicals. In fact, it contains about 90% aloe vera. If that's not enough, they even highlight everyone with a hydrating oil pre-spray. This helps sooth and moisten your skin so that you will not have orange cracks in your wrists and ankles, or dry flaky patches anywhere on your body. The tan is even and fit to match your skin type, leaving an even fade, a beautiful color, and a healthy glow.

It is $30 for first timers and $40 for regulars, which is an exceptional price compared to other services, and figuring that the tan will last 7-10 days. The store also can hold parties for birthdays and bachelorettes, where you can invite your friends for tans, snacks, and even optional waxing.

If you are thinking about coming in for an airbrush tan, please exfoliate, shower, shave, wax, and do your mani and pedi before hand. The tan needs to sit for 8-11 hours, so come in loose dark clothing, and do the tan the day before whatever big event you got going on.

Appointments and walk-ins are welcome and the hours are very flexible. Come in at 10pm, get your spray on, then hit the sack and wake up bright and beautiful.

Location: 3212 W. Magnolia Blvd.
(818) 669-2878
www.blushspraytans.com