May 29, 2011


Have you ever driven down Magnolia Blvd. and passed the gated store flooded with chimeneas, free standing clay chimneys? Pottery and garden décor can be seen from the street view, but hidden inside Artesanos is a world of history, magic, art, and color.




Artesanos is a direct importer and seller of all Mexican furniture and accessory items ranging from folk art, lighting, mirrors, Talavera pottery, religious folk art, rustic furniture, chimeneas, and pottery. Every item is handmade or hand painted from artists and sellers in little moms and pops shops in Mexico, and then hand picked by the owners of Artesanos and brought to the store.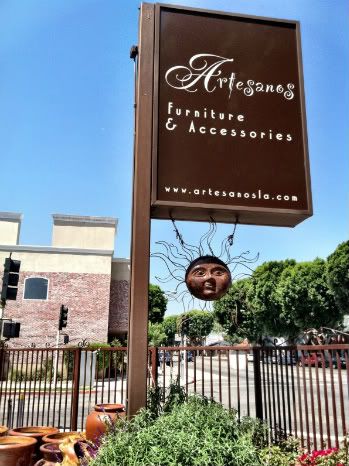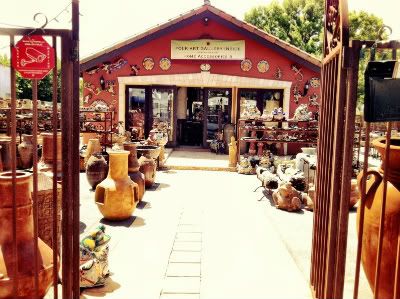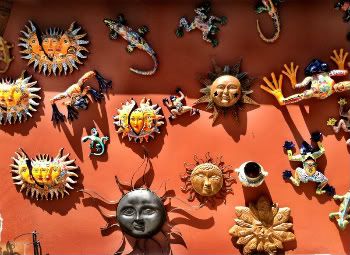 Once inside the store, there has to be thousands of items as small and as large as a drinking glass to a cupboard. All of the tables, dressers, and stands that hold the art in the store are made from reclaimed wood and every item is available for sale. Every inch of the store is covered including interior décor, mirrors, and paintings on the walls and lights hanging from the ceiling.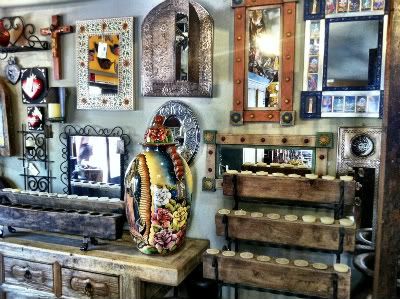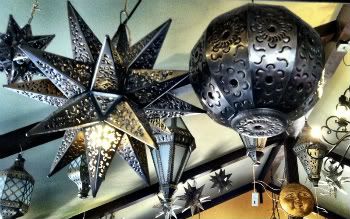 Some collections in the store are Talavera, Day of the Dead, and religious folk art. Talavera, which is usually noted by their whitish glaze, is a type of pottery originating from the city of Puebla. The only colors permitted in the art are blue, yellow, black, green, orange, and mauve, which are made from natural pigments. Artesanos carries dining sets, pottery, and accents in this beautiful earthenware.




Also popular in Mexico, and growing in the states, is the Dia de los Muertos (Day of the Dead) art. This Latin American holiday celebrates friends and family members who have died, and consists of building altars honoring their deceased loved ones, while offering gifts and throwing parties.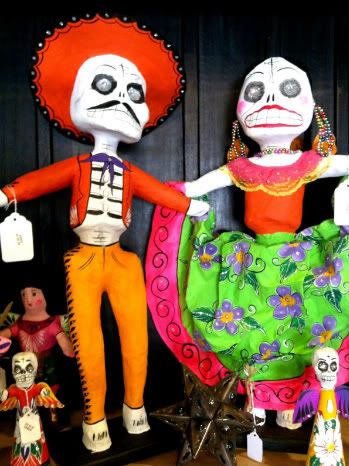 Artesanos carries the most famous pieces of art from this historic holiday, called La Catrinas. Meaning "The Elegant Skull," these tall skeleton statues, appear in ornate hat fashions and long dresses to depict their wealth. It is intended to show that despite their hierarchy and importance, they are just as susceptible to death as everyone.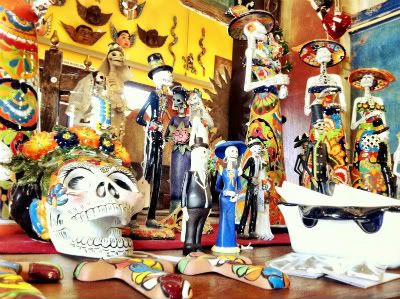 Along with all the beautiful pottery, and other unique artwork, lies a large collection of religious Mexican folk art. These wood, clay, and tin items depict the spiritual heritage and European influence on Mexico's religious roots. Theses pieces are usually smaller in size and price and make a great unique gift for just about anyone.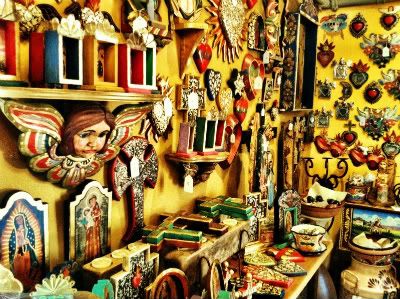 Artesanos is definitely a diamond in the rough. Go in and discover what treasures lie inside, and soon you will be redecorating your entire house with this beautiful handmade Mexican art. To purchase items online go to www.shop.artesanosfolkart.com

Location: 1620 W. Magnolia Blvd.
Hours: Mon-Sat: 10am-6pm, Sun: noon-5pm
(818) 848-4824