May 22, 2011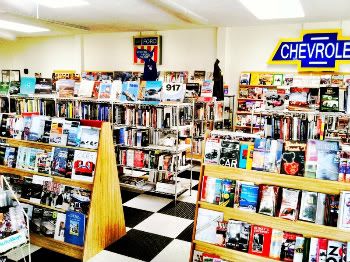 Autobooks Aerobooks, the largest and oldest automotive bookstore in the United States, is the one place you want to be on Saturday mornings! At 9am, this amazing Magnolia store kicks off the weekend with their die hard customers and their amazing vehicles. Come for some coffee and crusin', enjoy some donuts, talk to some like minded car connoisseurs, and maybe even spot one of their celebrity customers, Jay Leno.




Founded in 1951 by Harry Morrow, Autobooks Aerobooks has been growing with Burbank for more than 60 years. It wasn't until the 1980's that the Aerobooks side was added to the store, and in 2008 their complete inventory became available for sale online.

This bookstore is now occupying a wide corner location, with side parking spaces, and two black and white checkered flags waving above the door. Not only can you pick up any kind of vehicle book here, but they also sell DVDs, magazines, calendars, hat pins, belt buckles, collectibles, and jewelry. Autobooks Aerobooks also sells gift cards perfect for that special car lover in your life.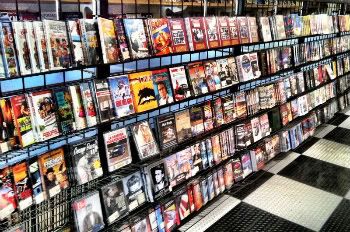 Books are organized and cataloged on shelves by automotive type, country, and brand. This place has literally got anything and everything you want, and if they don't then they are always taking suggestions. Muscle, Ford, Chevrolet, Corvette, Jeep 4x4, Fire Trucks, Trains, Manuals, Ships, Boats, Trucks, Japanese, French, and British, are only a small sample of what categories you can find.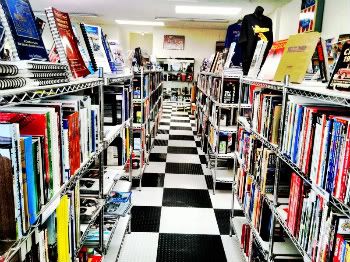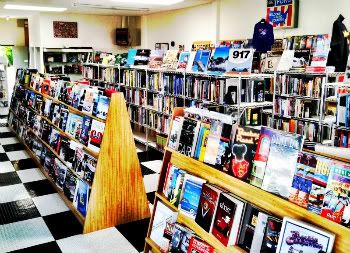 The staff is very friendly and can help you find exactly what you are looking for, including all the latest news on upcoming car shows, gatherings, and expos. Don't miss the world's fastest bookstore and a piece of Burbank's rich history.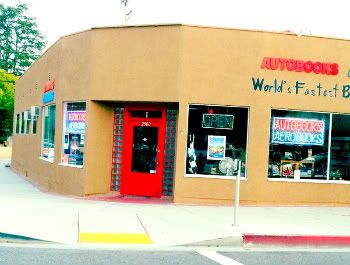 Location: 2900 W. Magnolia Blvd.
Hours: Tues-Fri: 10am-6pm, Sat: 9am-6pm
http://www.autobooks-aerobooks.com
(818) 845-0707