Apr 27, 2011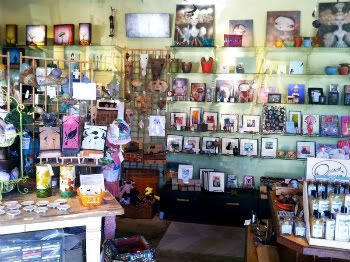 I have labeled this location, one of the most beautiful stores on all of Magnolia Blvd. It's corner location can make it somewhat hidden, especially when you don't know what you're looking for, but once inside, Mindfulnest is not like any other place I've ever been to. It's like you've left the busy city life of Burbank, and landed yourself in an artsy beach town like Laguna or Carmel. The high wooden ceiling, stone floors, and eclectic music gives this place a fitting vibe.



There is so much inside this store that I felt my eyes batting around in my head a million miles a minute. Nothing is less than perfect in this place, and I wish I could give every item inside a little bit of attention but it would just take me all day. Mindfulnest is considered a gift gallery or a contemporary Artisian gallery, and 100% of there items are from North American makers, while 50% is local. I find something so beautiful in supporting local artists and it isn't easy to find retail stores that will carry them.




Mindfulnest offers a wide arrangement of items, such as monster plushes, earrings, necklaces, bracelets, greeting cards, light switch covers, wallets, hoodies, candles, magnets, clocks, mirrors, toys, chocolate, and every kind of art you can imagine. Art painted, sculpted, hand crafted with metal or clay. Art for you wall, or your tables, or your shelves. Art for every style and every soul. Although most prices aren't within normal budget, they are very reasonable for one of a kind artwork, and there are still plenty of gifts for under $50.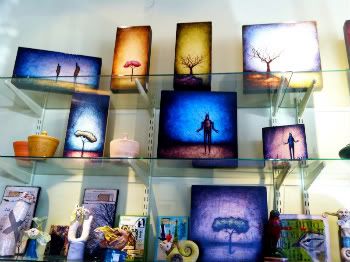 For all the ladies, every last Friday of the month from 6pm-9pm, Mindfulnest, and other local boutiques on Magnolia Blvd. collaborate on a Ladies Night Out event, where women are encouraged to come shop at 15% off, enjoy goodies, gifts, and special events, as well as an array of food trucks that come and park along Magnolia.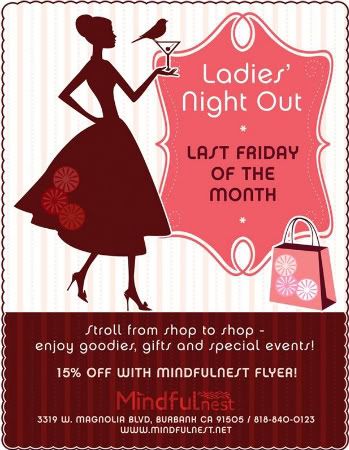 Think it can't get any better, well I have yet to begin the best part. Mindfulnest also offers a line of bath and body supplies, called Kleanspa, created and founded by Jennifer Hardaway. Her naturally focused line of body cleansers, scrubs, moisturizers, polishes, and scents are all made on site, at the back of the store, which is open to viewing. They also have a fragrance bar where you can create your own scent making a gift both fun and personalized. Every other month they hold an event called a Blending Bash, where for $50 you can create your own fragrance, including a roll-on and lotion, as well as enjoy "tasty treats and bubbly drinks."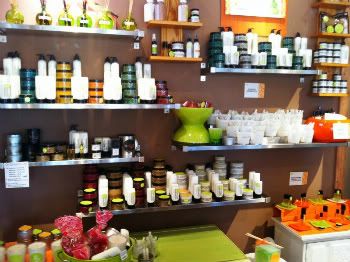 Kleanspa offers online shopping and gift wrapping at http://kleanspa.com

Location: 3319 W. Magnolia Blvd.
Hours of Operation: Mon-Sat 10:30am-6:30pm, Sun noon-5pm
(818)840-0123
www.mindfulnest.net

Enjoy these beautiful photos from the Mindfulnest website...