Sep 27, 2011


Bell Cottage, located on Magnolia Blvd, is the holy grail of all gift stores. Named Best Gift Store by the Burbank Leader's Reader's Choice Awards, this massive gallery of over 12,000 skus, contains name brands like Vera Bradley and Brighton, as well as American made individual retailers like Windrift Hill and Bee Bar.



Although the store has been in operation since 1988, in July of 2007, one family took over and has been running it for the past five years. With their newly remodeled showroom and an arrangement of new products, this gift shop paradise has something for everyone. Once inside you will be spending hours looking at every nick knack and piece of art that you will end up shopping for yourself instead. What better place for kids and dads to find just the right gift for mom. In fact, Mother's Day is one of the busiest times of year next to Christmas.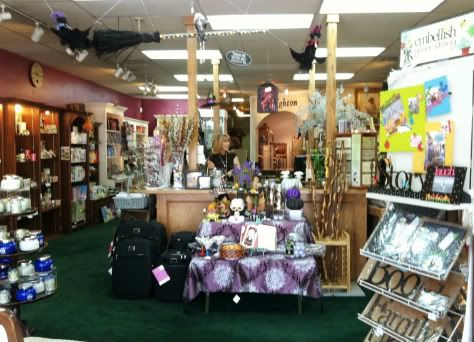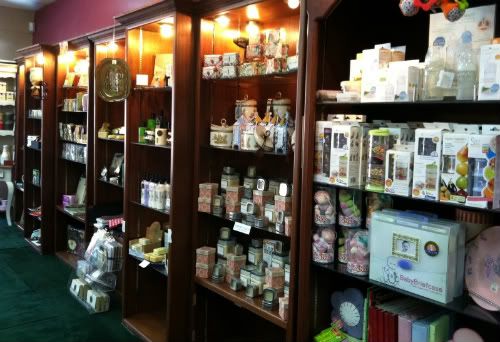 Bell Cottage is one of the largest Brighton retailers within miles and miles. Brighton is known for their products that express divine detail and meaning, and is the only accessory retailer that has coordinating products that match from head to toe. Not only does Bell Cottage carry Brighton key chains, night lights, wedding gifts, bags and luggage, jewelry and accessories, hair clips, belts, and watches, but they have an entire room dedicated to the line. It truly is a store within a store.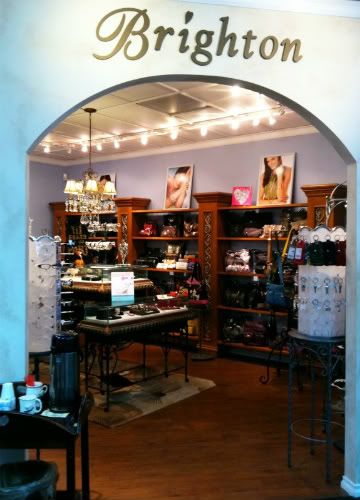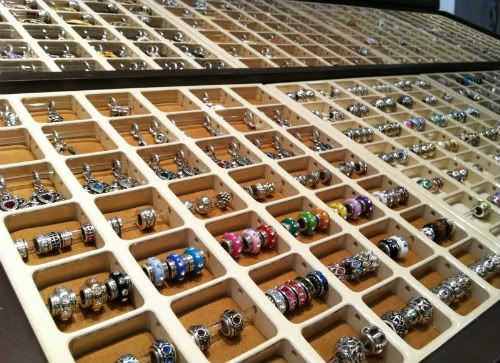 Vera Bradley and Willow Tree are other big name retailers that the store carries on a regular basis. Bell Cottage is considered a Sterling Silver retailer for their Vera Bradley products for their variety and service. The display stretches across a 16 foot case complete with all of the latest designs in bags, purses, wallets, stationary, calendars journals and more. As a Willow Tree Platinum Dealer, you will be amazed by the amount of individually hand-painted figurines are on display at Bell Cottage. Each small pastel statue captures a special moment between family members or expresses a feeling or characteristic about the people closest to your heart.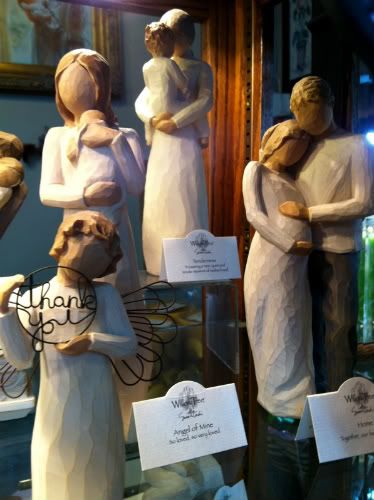 Case after case is filled with handmade American products for babies, women and even men. Two full cases are piled high with unique gifts and products for babies and children. Their biggest seller, the Baby Briefcase, organizes all of your little one's important papers from their birth records to their hospital visits and more. Whether you want to spoil your own kiddos or your looking for that unique baby shower gift, Bell Cottage has all the best in books, stuffed animals, frames, and piggy banks.




Also in the case you will find a great new product called "Packin Smart." This inventive food organizer has separate compartments each able to measure 1/3 of a cup of dry food or 8 oz. of pureed baby food. Stack the compartments as high as you want, and while each has its own lid, parents can be confident that their child's snacks won't mix or shift.




Every square inch is covered with exciting finds including a hallway of art and pet remembrance plaques. You will never walk out empty-handed in this mega-mall for gifts. The staff is friendly and helpful, the products are irresistible, and you will always give the perfect gift for Mother's Day, holidays, birthdays, weddings, and baby showers.





Here is a list of other great products carried by Bell Cottage that you will not want to miss out on!

-"Chamilia": Fine jewelry line, as compared to Pandora. Chamilia offers an extensive bead collection combined with hand-crafted materials including Swarovski crystal, Italian Murano glass, Sterling Silver, and 14k gold. Everything is customizable to the chain to your choice in charms.





-"Magnabilities': With this interchangeable magnetic jewelry, you can switch the magnet to match your clothes or mood. Wear it as a ring, hang it on your neck, or let it dangle on your wrist. Bell Cottage has a large amount of colorful magnets to choose from.




- "Spaceform London": Contemporary glass keepsakes and gifts to decorate your home.




-"I'm Ok! Set": Contains pocket case, emergency info card, cold pack, bandages, and antiseptic swabs. These kits come in pink, orange, and blue and will make every kid feel at ease with each bump and bruise.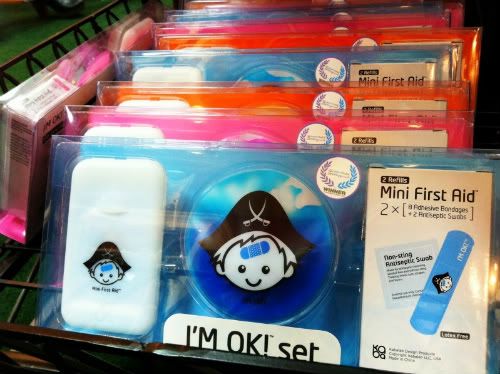 - "Demdaco's Embellish You Story": These metal bases, words, sayings, memo boards, buckets, and frames decorate your home in a personal and handcrafted manner. Design your project with interchangeable decorative magnets to match any style or occasion.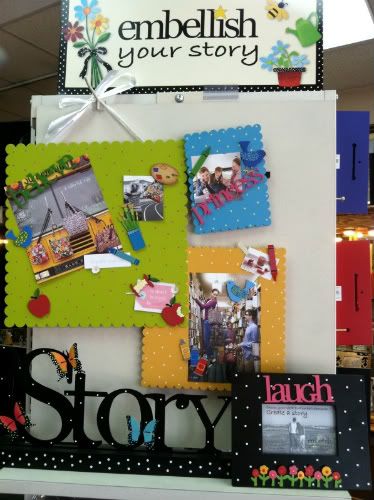 -Enjoy "Windrift Hill's" skin care products made from hand milked goats in Montana, or "Bee Bar's" soaps and lotions loaded with natural moisturizing oils, or "Barr Co.'s" vegan bath products, or "Kale and Watercress" fragrant line inspired by ancient civilizations, by-gone eras, travel, and art.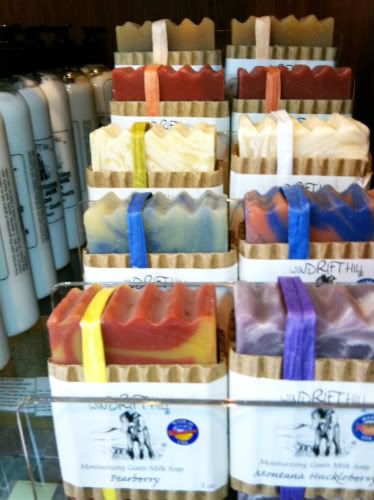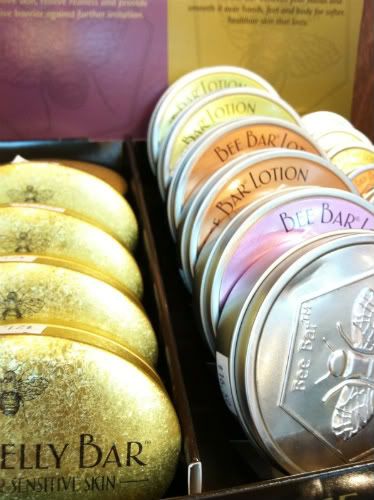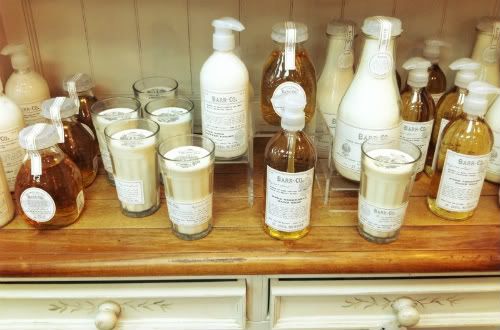 -"Danielson Designs" frames and wall art complete with words of wisdom for you, your family, and your friends.






Location: 3816 W. Magnolia Blvd.
(818)841-8415
Hours: Mon-Fri 10am-6pm, Sat 10am-5pm, Sun noon-4pm
www.bellcottage.com