Apr 21, 2011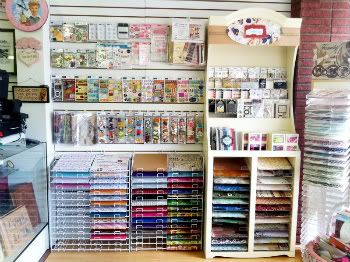 Scrapbooking is a method in which family photos and other special memorabilia is preserved on paper by use of decoration and journaling and stored in an album. Scrapbooking has been one of my personal hobbies for over six years, and a way to treasure precious photographs of my son, so he has something to pass on from generation to generation.



Once Upon A Page is a retail specialty store that carries all your scrap booking needs. Other stores in the area carry some paper and embellishments such as Michaels craft store and Target, but it's nothing like the arrangement that lies before you when you walk into these Magnolia Blvd. doors.

The store is still run by its original owner, and has just moved back to its original location. In 1998, Once Upon A Page opened here at 2527 Magnolia but after five years, relocated to Burbank Blvd. After seven years there, they have returned home to 2527 and have just reopened this past March.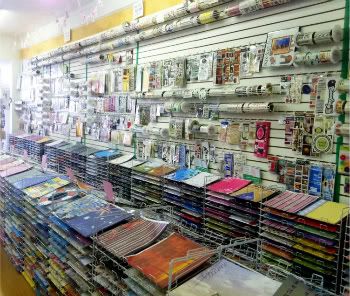 Once inside it can be very overwhelming to see so much stuff spread out into so many aisles and wall bays, but have no fear. The entire store is categorized by theme: baby, school, animals, music, holiday, Disney, travel, beach, seasonal, military, etc. Stickers and embellishments cover the walls, while paper and card stock as cheap as 29 cents a sheet, line up in racks below. If searching by theme isn't what you need, then traverse to the other side of the store where paper crafting decorations are organized by color. Either way, the staff is always helpful and friendly and will guide you in the direction you need.

But don't be fooled by all the racks and shelves, this retail store turns into a cropper's heaven on Friday nights. Racks are rolled to the sides and tables are pulled out to accommodate customers to come and work on their albums in the store. Reservations are required as well as a $10 fee, but anything bought in the store during the workshop is 10% off. A separate room in the back of the store is also set up with tables and cropping supplies for customers to use during the day for a small $5 charge.

I've had the pleasure of coming and enjoying the Friday night crop workshops a couple of times, and they are a lot of fun. Not only is it a little vacation away from your busy life to relax and be crafty, but it is also extremely nice to enjoy the company of other avid scrapbookers and admire all of their hard work.

If scrapbooking is new to you, or you are looking to improve your work and learn new skill, Once Upon A Page offers tons of classes to meet your basic needs. For the up and coming Mother's day, the store has put together classes to make Mother's day cards, as well as a kids class to make "I Love You Mommy" books. Also in the month of May is a Harry Potter mini book class. They also offer beginner and intermediate classes. For a list and schedule of upcoming classes, visit their website.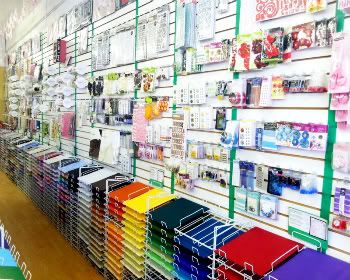 The store also does custom scrapbooks and one of a kind invitations and greeting cards, perfect for holidays and special announcements. Not only is this a store for all your scrapbook supplies but for all your scrapbook needs as well.

To join their mailing list for special promotions, sales, new products, and events, send your name, email, and mailing address to the following link…
mailto:onceuponapage@aol.com

Once Upon A Page
2527 W. Magnolia (next to Full Of Life)
(818) 846-8910
Store Hours: M-Fri 10am-7, Sat. 10am-5, Sun. 12-4pm
http://www.onceuponapage.com/home.html